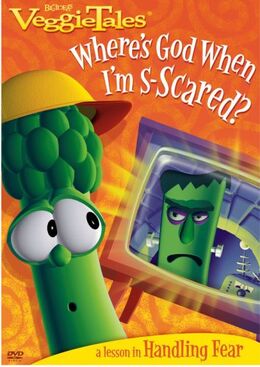 These're the openings and closings of the 2008 DVD of Where's God When I'm S-Scared? (1993).
Opening:
DVD Main Menu
Mike Nawrocki interview
VeggieTales: Theme Song (1998, in one of its appearances during its sporadic 21st century era)
Countertop Intro
Closing:
QWERTY Closer
End Credits
Ad blocker interference detected!
Wikia is a free-to-use site that makes money from advertising. We have a modified experience for viewers using ad blockers

Wikia is not accessible if you've made further modifications. Remove the custom ad blocker rule(s) and the page will load as expected.