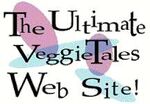 Welcome to the the Ultimate Veggiepedia! Feel free to read, edit or add to our many articles on the website (wikia accounts are required to edit). We could always use the help! Please visit the 
Rules
and 
Questions
page before you get started started. You can also browse Lenny's
Character Profiles
, George's
Episode Guide
, and the French Peas'
Song Lyrics
! Have fun!
---
Sorry for the mess! This site is under a
major
cleanup...
You may notice that some of the website's contents are missing/incomplete, certain features don't work yet, there are pages about characters/episodes that don't exist and there are many broken links. But don't worry! Our editors are doing the best they can to clean up. 
---
Latest Activity!
Ad blocker interference detected!
Wikia is a free-to-use site that makes money from advertising. We have a modified experience for viewers using ad blockers

Wikia is not accessible if you've made further modifications. Remove the custom ad blocker rule(s) and the page will load as expected.